Racing
As a member of my university's formula racing team, I've done cool projects at the intersection of Computer Science, Electrical Engineering, and Mechanial Engineering. On the team, I am the lead for the wiring harness of our Internal Combustion Engine racecar.
Wiring harness schematic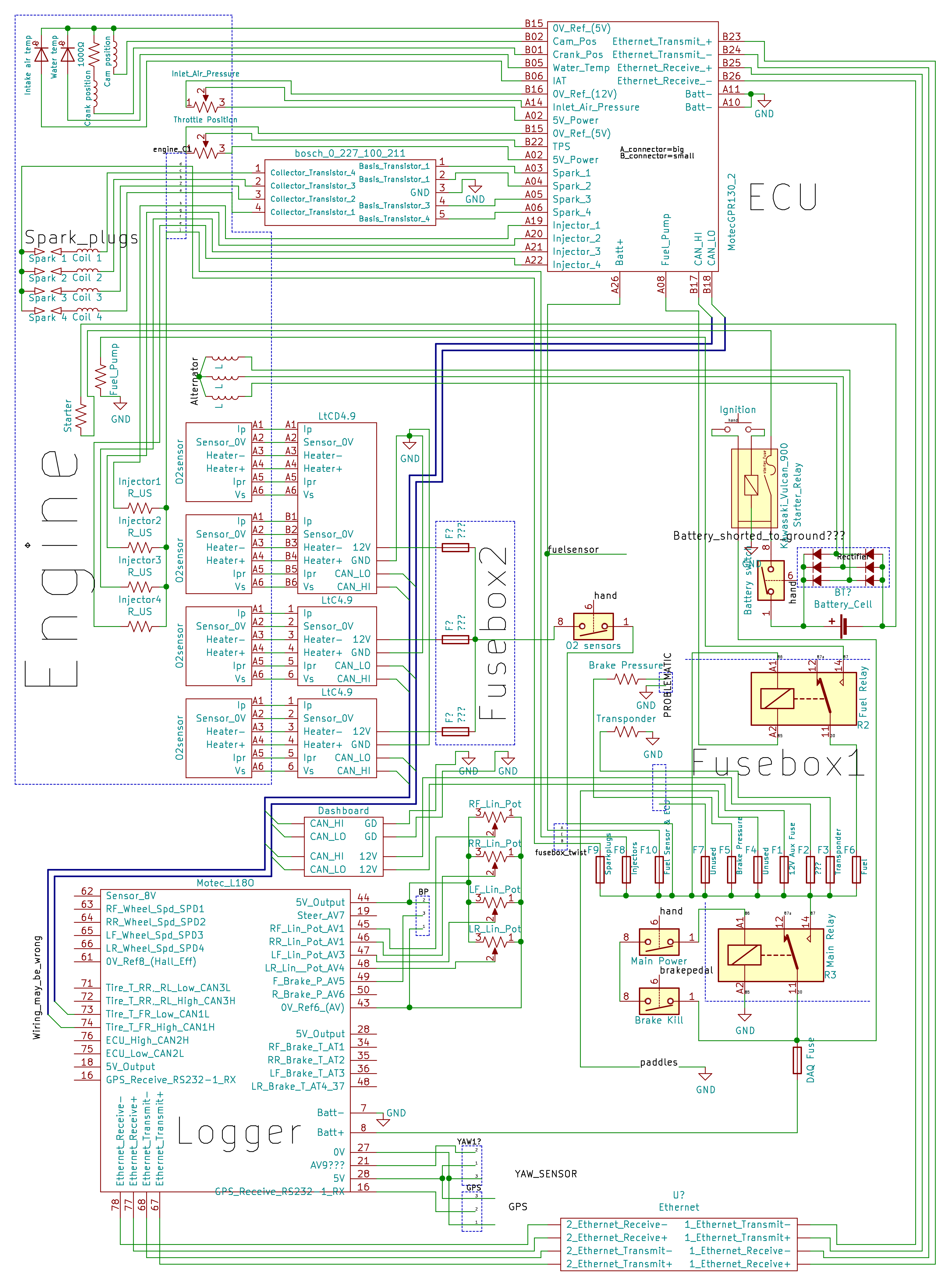 After a month of hard labour, I produced a full schematic of our previously undocumented wiring harness with the help of other members. It is not completely polished, and, with our constant prototyping, likely never will be. We recently wired up a pneumatic paddle shifter setup, and I have yet to document the components and dozens of wires.
I used KiCad to make this schematic. All the files for this schematic are in this directory.